VINTAGE BIPLANE RIDES
in
"Tillie"
​the Super Stearman
(330) 328-4527 Rides@Heritagebiplane.com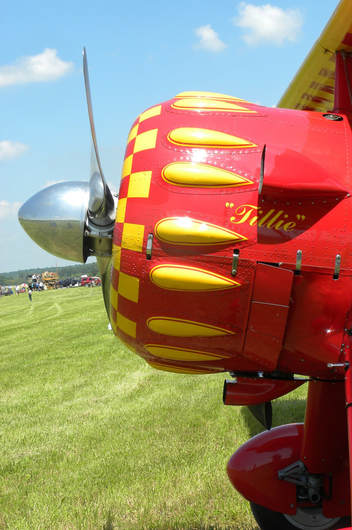 Come Fly With Us, in our World War Two era, 1941 Boeing Stearman. Treat yourself to a once in a life time opportunity, take to the air and experience the thrills of an open cockpit biplane.

The Stearman is a strong and rugged training aircraft, designed by Lloyd Stearman and built by the Boeing Company for the US Navy and Army Air Corps. Almost 9,000 of these aircraft saw active service with various training units throughout North America during World War Two.

Heritage Biplane, Ltd owns and operates this aircraft and is dedicated to preserving the memory of the thousands of young aviators who first flew these aircraft in the defense of our nation during the early 1940s.

Today, you too can don a leather helmet and goggles and take to the air. Feel the breeze in your hair as you soar gracefully over the local countryside and relive the golden age of aviation.


---
Gift Certificates now available.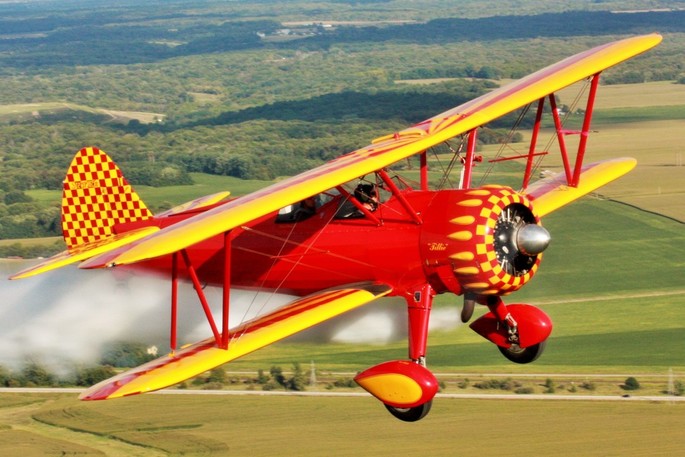 Your pilot will greet you, and after a short safety briefing on how to enter and exit the aircraft the nine cylinder radial engine will cough into life and your flight experience will begin.

Each flight lasts approximately 20-30 minutes, based on the type of flight purchased. You can sit back, relax and watch the countryside glide by, or you can try your hand at lazy eights and chandells, both popular training maneuvers. The choice is yours and the sky's the limit.

Flight packages start at $160. Our aircraft operates out of the Akron Fulton airport, however, flights can be arranged to depart and return to other local area airports.

All flights are operated under FAA approval in accordance with FAR Pt. 91.147.

Heritage Biplane is also available for corporate events, promotional and film work.

To schedule your flight call:
​
Heritage Biplane at (330) 328-4527
OR EMAIL US AT: Rides@Heritagebiplane.com

"Your Adventure Awaits"

When once you have tasted flight, you will forever walk the earth with your eyes turned skyward, for there you have been, and there you will always long to return.

Leonardo Da Vinci.



---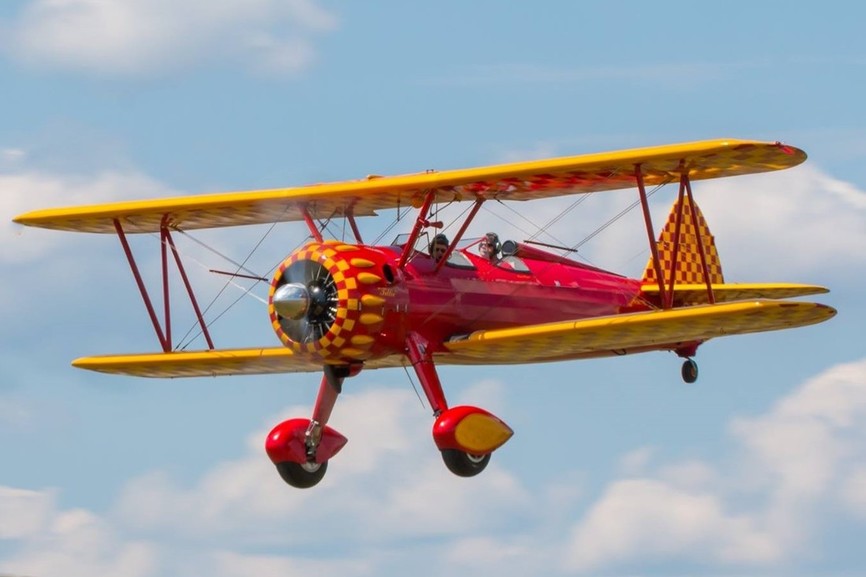 Like us on Facebook.
Serving, Stark, Summit, Portage and surrounding counties.