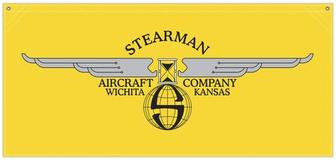 Upcoming events for the 2018 season.

Subject to local weather conditions and aircraft availability.


April 29th. MAPS. Spring Pancake Breakfast at the MAPS museum,
Akron-Canton airport.
8am-4pm.
MAPS Museum
May 19th. Discover Aviation Day. Join us at Lorain County Airport for a day of
family fun, flying and food.
LRP airport. 44050 Russia Rd. Elyria, Ohio.
June 9th. Car Show at the MAPS museum at the Akron Canton Airport. Show opens at 10am. (Rides not available at this event)June 9th- The Jimmy Stewart Airport Airshow (Rides not available at this event)
June 10th. This event includes displays of vintage and military aircraft, airplane rides, food booths and many other activities that people of all ages can enjoy.
Visit the Indiana County Airport website for details. Jimmy Stewart AirportJune 17th. Beach City Airport Fathers Day Breakfast and Flyin. Beech City, Ohio.
8am-4pm.
June 23rd- Dayton Air Show. Dayton International Airport, Dayton Ohio.
June 24th.
Dayton Airshow
. (Rides not available at this event)
July 14th
MAPS. Summer Pancake Breakfast at the MAPS museum,
Akron-Canton airport.
8am-4pm.
MAPS Museum
July 13th- The Greatest Show on Turf-Geneseo NY. A gathering of vintage and WWII era
July 15th. aircraft. A weekend long fun filled family aviation event in beautiful NY state.
Come and enjoy the show and visit the Finger Lakes. The Greatest show on Turf.
Aug 18th- Props and Pistons Festival. Akron Fulton Airport, Akron Ohio.
Aug 19th. Props and Pistons.
Sept 1st - 47th National Stearman Flyin. Galesburg, Ill. A week long event featuring
Sept 8th. approximately 100 Stearman biplanes.
Stearman Flyin.
Sept 15th- Wings over Coshocton Airshow. Coshocton Airport, Ohio.
Sept 16th.
​
Sept 23th. MAPS aviation museum presents it's Fall Pancake Breakfast and Fly In.
Doors open at 8am.
MAPS MuseumSept 23th Medina Airport Wings and Wheels. Car and Plane show. Biplane Rides. 10am-4pm.
Medina Airport
October A great time to take a Fall flight over the countryside to see the changing colors.
Book early for prime times. Call 330 328-4527
Nov-Dec Too cold to fly but a great time to buy a Heritage Biplane gift certificate, just in
time for the holidays.
Give the unique gift of flight this holiday season.
Call Heritage Biplane at 330 328-4527.
Check back for more upcoming local events.